Sydney Airport Car Detailing
What You Need to Know About Sydney Airport Car Detailing
Regularly washing your car may remove dust and debris from most visible areas—however, there are areas on your vehicle that regular car washing can't reach. Keeping your car clean becomes more difficult if you have to travel often. That is why you will want to take advantage of Sydney airport car detailing services. Leave for your next business meeting in a shiny and odourless vehicle.
At Diamond Finish Car Wash, we use only the best cleaning products on your vehicle to give it that new car look and smell.
Benefits of Car Detailing
Although you may regularly wash your vehicle and clean the interior, these efforts can't compare to the shine that your car will receive from a Sydney car detailing service. There are many benefits that you can take advantage of when you have your vehicle detailed—here are just a few of them:
Increases your car's cosmetic lifespan. While you may not think about it as you're driving all over the city, the debris that settles on your vehicle can cause damage to its paintwork. Dry leaves, small stones, and even bird droppings can cause the paintwork on your vehicle to become dull and may leave shallow scratches on your vehicle. Detailing your vehicle can bring life back to the paintwork and buff out shallow scratches.
Improves its performance. Regular car washes focus on the exterior and interior of your vehicle. While detailing includes these areas, your engine will also receive a thorough cleaning, which can improve your vehicle's performance and potentially even its fuel consumption.
Increases and maintains value. Whether you're considering selling your vehicle or just want to keep it in good condition, detailing your car regularly can increase or maintain its resale value.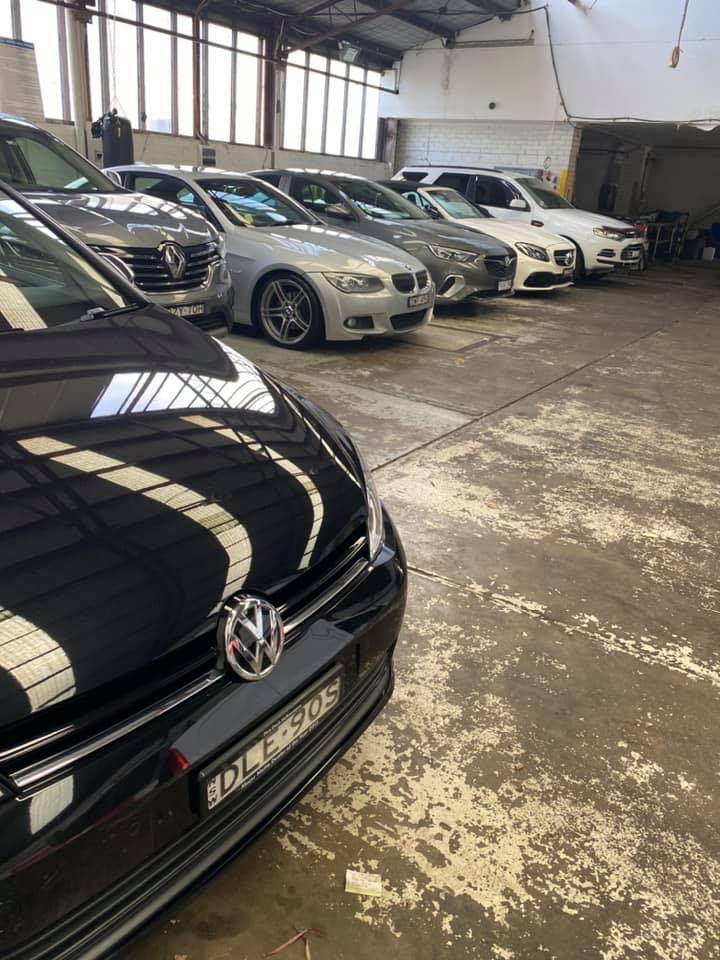 Why You Need Sydney Airport Car Detailing Near Mascot
Airport car detailing allows you to have your vehicle thoroughly cleaned between flights or while waiting for a loved one at the airport. Many drivers aren't sure how to tell whether their vehicle needs to be detailed or requires a thorough wash—here are some tell-tale signs:
Faded tyres. While you're driving, your tires collect a lot of dust and debris from the road, which can cause them to fade. It is easy to neglect the tyres while you wash your vehicle. Regular detailing not only adds to the aesthetics of your vehicle but can only prevent some damage to your tyres and improve their grip on the roads.
Rain no longer beads. Although your windscreen wipers may work, did you know that when you're driving in the rain, the water should bead on your windscreen to increase visibility? If rain no longer beads, it's a sign that your vehicle needs to be detailed.
Odours. Driving around in a car that doesn't smell right can make your journey unpleasant. If the use of air fresheners no longer works to get rid of a smell, car detailing will.
About Diamond Finish Car Wash
At Diamond Finish Car Wash, we offer a variety of services from buffing to waxing and polishing. Our priority is customer satisfaction, which is why we take exceptional care of all the vehicles that we detail and ensure that our customers leave happy. Contact us to have your car detailed.